Safety and Security Resources
Public Wi-Fi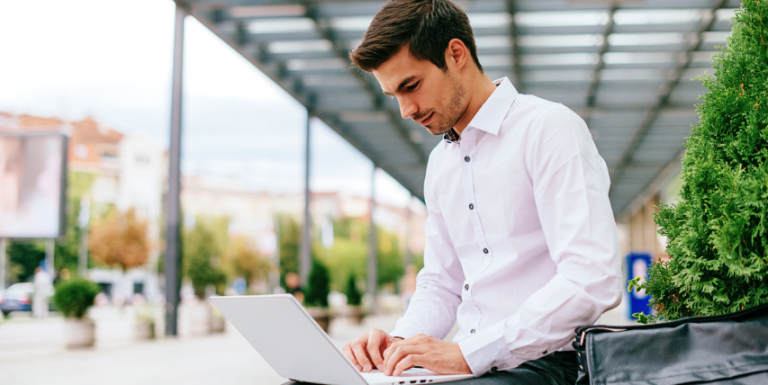 Public Wi-Fi is a major convenience in today's connected world. It can help users avoid data overages on mobile devices and join the internet in countless locations. However, public Wi-Fi hotspots are not safe locations to perform sensitive tasks, like Digital Banking or shopping online.
What Risks Come With Using Public Wi-Fi?
Most public Wi-Fi networks are open networks, meaning they do not employ any form of wireless encryption. Anybody can join the network at any time, as long as they are within range of the access point. Because the network is unencrypted, data sent between your computer and the access point can be read by cybercriminals and potentially exploited. This includes everything from emails to passwords to credit card numbers. Another risk of public Wi-Fi is the potential spread of malware.
How to Stay Safe on Public Wi-Fi
Never use public Wi-Fi to access or transmit sensitive or private information.
Make sure you are connecting to the right network. The list of networks may say "Free Wi-Fi!", but it may be a rogue network. Most establishments post the name of their Wi-Fi network, along with connection information, in an easy-to-spot area. Check with staff to make sure you aren't logging onto the wrong network.
Turn off file sharing in System Preferences (MacOS) or the Control Panel (Windows). This will reduce the chance of a criminal accessing your shared files or attempting to plant malware on your computer. Windows will automatically disable file sharing on wireless networks you classify as public.
Even if you had to enter a password to access the network, don't assume the network is secure for sensitive tasks. You are still accessing the internet via a public network and relying on that network owner's equipment and infrastructure. You have no way of knowing if the owner has taken proper security precautions, or if someone else on the network is attempting to intercept network traffic.
If you need to access sensitive information on the go, use a mobile device's mobile data connection after turning off Wi-Fi. Additionally, only download mobile apps from official sources, such as Apple's App Store and Google Play.
Cybersecurity and Infrastructure Security Agency Best Practices for using Public Wifi Tip Card: https://www.cisa.gov/sites/default/files/publications/Best%20Practices%20for%20Using%20Public%20WiFi.pdf
See Related Posts
popular articles
Categories
Search With Tags