Home Finance
Five Tips for Purchasing a Home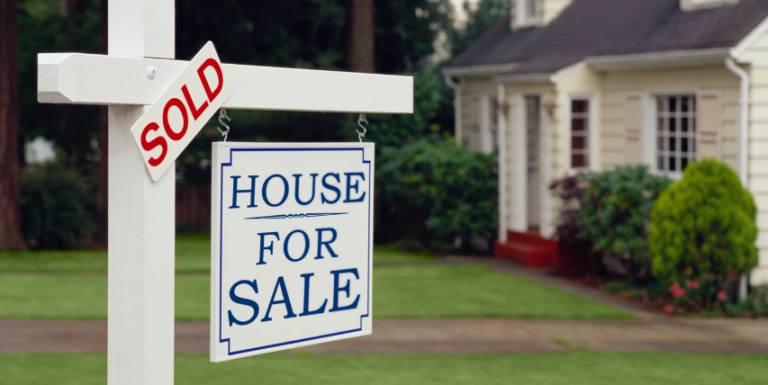 When you're thinking about purchasing your first home, you are preparing for one of the most exciting and consequential decisions of your life. Where do you want to live? How much space will you invariably need? What price and payment plans can you afford? And most importantly, where should you start?
At Webster Five, we've worked tirelessly to become our community's trusted home lending experts. So, before you make any decisions, check out our five essential steps to make smarter choices that stand the test of time.
1) Know where you stand.
Before your home search begins, it's important to understand your full purchasing power. We suggest getting pre-approved for a home loan, even before you've started browsing Zillow. This way you can identify unforeseen borrowing obstacles and take advantage of potential homebuying opportunities.
Online credit reports are often inaccurate, while pre-approval guarantees you a reliable number.
You'll learn what kind of interest rate and payment terms you can secure without jumping through financial hoops.
You'll benefit from real-time details that you would never have known by just guessing on your own. Knowledge is buying power.
2) Adjust the goal posts.
Once you know what you can do based on pre-approval, you're in a better position to improve your purchasing power based on what you can realistically borrow, accurately estimate your payments and determine the exact amount you need saved in the bank to accomplish your particular goal.
Nick Lynch, Mortgage Loan Originator at Webster Five, uses a unique acronym to prepare all his clients for their big purchase: PLACI. This stands for Property, Liabilities, Assets, Credit and Income.
"It helps me focus on what is most important for every borrower," says Nick. "For example, when it comes to liabilities, I focus on anything that appears on your credit report as monthly bills: student loans, car payments, credit card bills and past unsecured loans." These are the things that will have the greatest impact on your borrowing capacity.
3) Get credit where it's due.
Of course, we can't overlook the relevance of your credit score. Yes, we all know it helps determine loan rates, but did you also know there may be ways to help improve it? If your score is lower than you would like, let's find ways to raise that number.
Were there mistakes on your credit report that you may want to dispute?
Can you pay off a credit card or make larger payments?
Are you being careful to avoid any new lines of credit?
This is the perfect time to do the homework to see what you can possibly accomplish.
4) Go back to class.
Webster Five suggests a comprehensive first-time class that explains all the pitfalls and possibilities of home buying. Courses walk you through how to save, help you understand the mortgage process, encourage you to connect with a realtor, and ultimately arm you with all the information you need to make sure you ask the right questions. Best of all, they can be completed from the comfort of your own home, so it's low commitment with high reward.
And while other banks offer such courses, Webster Five also gives a credit to first-time home buyers after they complete an approved course (https://www.fanniemae.com/education).
5) Speak to a mortgage lender.
First-time home buyers are naturally unsure of where they stand, overwhelmed by the process and the options. Working with a lender from the start enables you to properly plan with the tools, tips and advice that you won't readily find in a Google Search. For most people, the decision will come down to a few simple questions:
How much money can I borrow?
What is the estimated payment?
How much will I need to get it done?"
One helpful tip Nick suggests is to determine future monthly payments, then start placing the difference between your current rent and projected mortgage payment amount into a savings account. Not only will this help you build up a down payment, but it will simultaneously prepare you for living at that new expenditure level.
HOME IS WHERE OUR HEART IS.
Talk to a Webster Five lender, who will account for all the personal factors technology simply can't address. Those online mortgage calculators may seem easy and convenient, but they can't offer the tailored answers that a face-to-face discussion with an expert can bring. For your benefit, our turnaround time is quick, allowing you to focus on what's most important to you – finding and securing the perfect home.
Webster Five is an Equal Housing Lender.
See Related Posts
popular articles
Categories
Search With Tags