Safety and Security Resources
ATM Skimming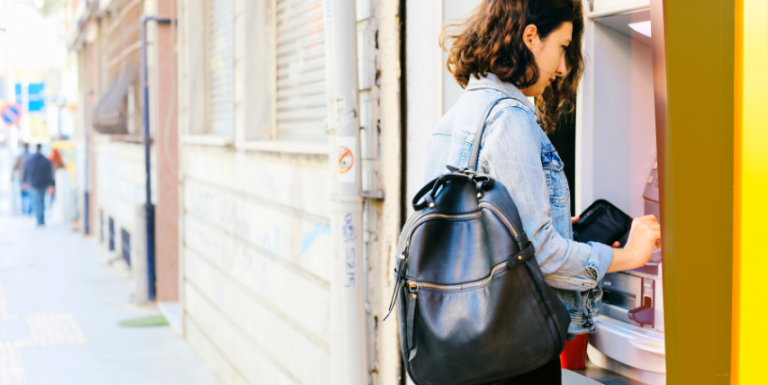 Instances of ATM skimming, the act of reading a customer's mag strip and capturing the pin number as they enter their code into an ATM, have skyrocketed.  EMV/ Pin and Chip technology is being implemented throughout the industry; however, not all merchants and banks have implemented this technology. Be aware that any time you swipe your card, there is a risk of your ATM card data being stolen.
Tips to spot and safeguard against ATM Skimming:
Protect your debit and/or credit cards at all times. Don't share cards or PINs with others.
When using ATMs, be aware of your surroundings. Before using the ATM, look closely at the card slot and PIN pad for any abnormalities and look to see if you notice any cameras. If anything looks strange or unusual, do not use the ATM.
If you notice odd or peculiar behavior by others at an ATM (inserting a cable or using multiple cards to withdraw funds at one time), contact local law enforcement and the institution. Do not use that ATM.
Be aware that Webster Five will not contact you via text message or email and ask for card information.  Webster Five has fraud services that monitor activity and may text or call you about a particular transaction that looks unusual and ask to confirm if it was authorized. If you receive a suspicious text or email message claiming to come from Webster Five, contact us to check the legitimacy using the number on the back of the card.
Be aware that phone calls you receive may not actually be from Webster Five. You should not provide your full card number, PIN or CVV code over the phone. When in doubt, call the number on the back of your card to verify our contact information, or call us at 800.696.9401.
Be on guard against phishing attacks and do not open attachments or click links in emails you were not expecting.
Sign up for text or email alerts for certain types of transactions, such as online purchases or transactions of more than $500.
Notify Webster Five as soon as possible if you suspect that your card PIN or electronic banking credentials have been compromised.
Review account statements for any transactions you do not recognize and promptly notify Webster Five if you notice any unauthorized account activity. A small transaction (e.g. $0,01 or other small amounts) may be indicative of a criminal "checking" the card information to see if it is legitimate. A larger fraudulent charge typically follows.
More tips on ATM skimming: https://www.fbi.gov/news/stories/atm-skimming
See Related Posts
popular articles
Categories
Search With Tags