Community Highlight
Women of Webster Five: Indira A.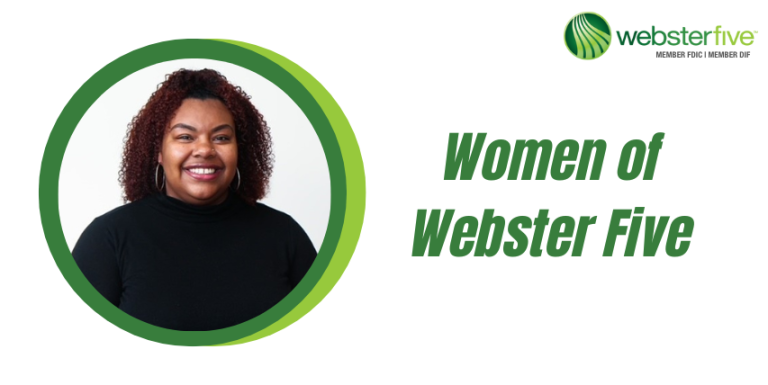 Webster Five is celebrating Women's History Month by highlighting some of the incredible women who make up our bank! Our spotlight this week is Indira A. in Retail Banking.
How did you first get into the banking industry?
I was working as an Assistant Manager at a retail store, and an employee of Webster Five saw great potential in my abilities to serve customers and liked my bubbly personality. She told me of an opening at Webster Five, and I made the decision to change to a banking career.
Why did you choose Webster Five?
A few Webster Five employees were frequent shoppers, and I heard great praise about the company and work environment. Learning about the core values made me appreciate Webster Five greatly. Even the day of my interview, being as nervous as I was, the Webster branch was nothing shy of a welcoming environment.
Why do you choose to stay in your field?
I have a passion for customer service. Banking is an environment where relationships and trust is born. I enjoy being able to assist others with their financial goals and being a Relationship Banker they can rely on. I aspire to always have everyone leave with a smile.
What advice would you give to women looking to break into male-dominated fields?
Always stay positive. Don't be a pleaser, become the leader.
See Related Posts
popular articles
Categories
Search With Tags