Estate Planning
Power of attorney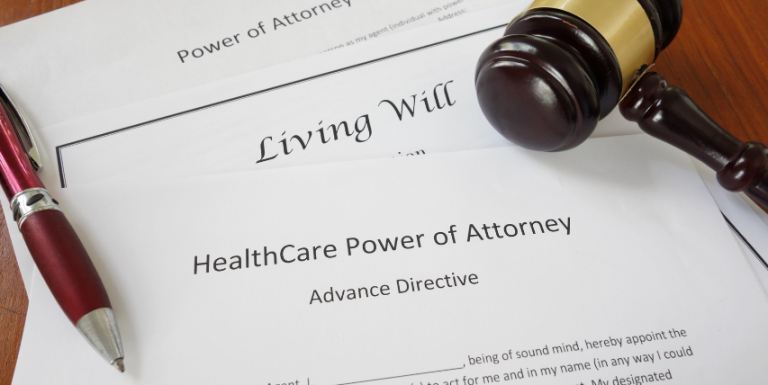 Naming someone to act on your behalf when you aren't able to act for yourself is generally a wise decision.
There are times when having another person stand in for you comes in handy. In many cases, it can be an informal arrangement, requiring nothing more than a quick phone call to explain the situation. But when legal, financial, or medical matters are involved, informality won't do. You must grant your substitute the authority to act for you by granting a power of attorney. That person becomes your attorney-in-fact, also known as your agent.
Following the law
A power of attorney is a legal document that you should ask your lawyer to draw up, stating the specific authority you're granting and, in some cases, the period of time for which it's valid. That may be as brief as the day your agent represents you at a real estate closing or the sale of your car. It might be the three weeks you're on vacation in some remote location.
But you might also wish the authority to last your lifetime, as in the case of a power of attorney for healthcare, which allows your agent to make end-of-life decisions that reflect the wishes you've expressed in a living will. All powers of attorney end at your death, when responsibility for handling your estate passes to your executor and any trustees you've chosen.
State law governs the execution of a power of attorney, which is another good reason to consult your lawyer rather than using a standard form that you can buy or download. The universal requirement is that you, as the principal, must be mentally competent when you sign the document. Some states also require your agent to sign. All required signatures should be notarized.
You can revise or revoke a power of attorney at any time, again with the proviso that you're mentally competent. In fact, your attorney may suggest that you regularly update or rewrite any power that's established to last your lifetime, as most powers created as part of your estate plan are. That can help defuse any legal challenges to the powers you've granted.
The issue of competence can sometimes be so contentious that it results in a legal battle. If you're concerned that your choice of agent may not sit well with some members of your family, consult your attorney about the best way to forestall a problem. If you create a power of attorney that becomes effective only in the case that you are incompetent to act for yourself, you may be able to name your doctor as the person who will decide whether you are competent or not. Alternately, you might specify that two doctors must agree. In some cases, your agent may need this evidence of your competence to be able to act for you.
Granting specific powers
While some powers of attorney are very specific, others are more open-ended. A general power-of-attorney grants your agent the right to do anything you would have the authority to do yourself until the point that you become incapacitated or you die. Your agent can handle your banking, investing, and business decisions, and may be able to establish trusts and transfer property to them. In some cases, the power extends to being able to make gifts with your assets. One thing your agent can't do, however, is change your will.
If you have reservations about the wisdom of assigning this type of authority, but you don't want to handle your day-to-day finances, you can name someone your payee representative. That person can receive and pay your bills but can't buy or sell property or handle any other matters that would affect your net worth.
If you trust your agent to always act in your best interest — and there's no reason to name someone in whom you don't have total confidence — you might prefer to assign a durable power of attorney. The major difference, and it is an important one, is that your agent's authority isn't revoked if you become incompetent. If you wish, you may grant two durable powers of attorney, one for financial matters and the other for healthcare.
Another alternative is to grant a springing power of attorney, which takes effect only when you are no longer able to act for yourself. Here, your lack of competence would need a medical or court determination. The justification for a springing power is that if you can't act for yourself, either you name someone to make decisions for you or the court will. In the latter case, you have no choice. And, as with a durable power, you can name one person for financial matters and another for healthcare, or one person for both.
Choosing an agent
If you're considering granting a power-of-attorney, whom should you name for the job? Many people choose a spouse, adult child, or close friend who has agreed to serve. It's also smart to name a successor agent, in case your first choice is no longer able to act for you or prefers not to. Without a successor, the courts may appoint someone who may not be familiar with or sympathetic to your views and wishes.
This information is provided with the understanding that the authors and publishers are not engaged in rendering financial, accounting or legal advice, and they assume no legal responsibility for the completeness or accuracy of the contents. Some charts and graphs have been edited for illustrative purposes. The text is based on information available at time of publication. Readers should consult a financial professional about their own situation before acting on any information.
See Related Posts
popular articles
Categories
Search With Tags