Personal Finance
Five Reasons to Start Investing in 2023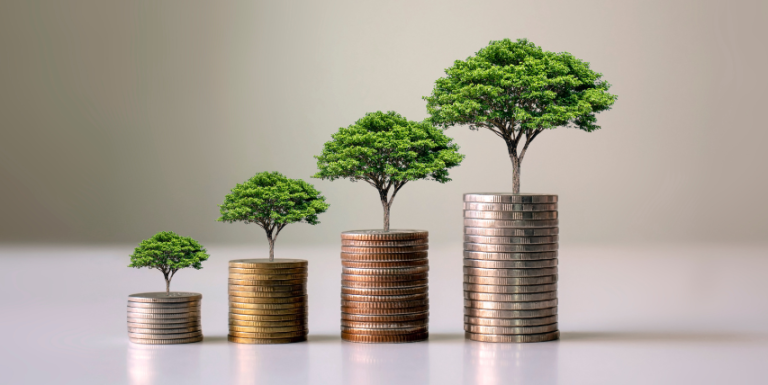 Everyone has heard the advice: "You should really start investing!" But why is investing so useful, and how can it fit your life?
You Don't Need a Lot to Start. For many people, their impression of investments is multi-million dollar deals only available to the wealthy. That perception is false: anyone can open investment accounts today and see growth potential on contributions.
Anyone Can Start at Any Time. From college students preparing to enter the workforce all the way up to those contemplating retirement, anyone can start an investment account tailored to their lifestyle and goals. The best time to start investing is at the beginning of your work career, when you can take advantage of a longer timeline to create riskier strategies for more opportunities. The second-best time is now: any gains made on your investments is more money towards your financial plans.
Compound Interest Can Help Grow Your Accounts. By investing, you're putting not only your contributions into the market, but any gains you make on those contributions. Investing makes your money work for you.
You Can Save for a Variety of Goals. One of the main goals people think of for investing is retirement. While retirement is a great goal for investments, you can also choose to invest with the goal of buying a house, starting a business, taking a dream vacation, or more.
Controlling Your Risk Tolerance Makes Investing More Tailored to You.  You don't have to be clutching the edge of your seat with Wall Street any time market numbers come out. An investment professional will work with you to determine what level of risk works best for your objective, risk level, and timeline.
Investing at any age is one step further towards securing your financial future.
Your investments deserve a good partner. At W5 Investment Services, we are aligned with Raymond James Financial Services, one of the nation's largest and most respected investment firms, to bring their depth of experience and insight. To learn more about W5 Investment Services, click here.
Securities are offered through Raymond James Financial Services, Inc. Member FINRA/SIPC, are not insured by the bank insurance, FDIC or any other government agency, are not deposits or obligations of the bank, are not guaranteed by Webster Five Cents Savings bank, and are subject to risks, including the possible loss of principal.
See Related Posts
popular articles
Categories
Search With Tags