Log in
For personal banking on your mobile device, please download our app from the page below.
Personal Banking
For business banking on your mobile device, please download our app from the page below.
Business Banking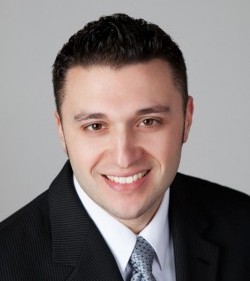 Combining his deep understanding of business lending with his experience as a Branch Manager, Rob excels at structuring and closing commercial loans for our business customers. With 17 years of experience in the banking industry, including 10 years as a Webster Five Branch Manager, Rob is skilled at developing long-term partnerships through his service-minded approach. Prior to joining Webster Five, Rob was an Assistant Branch Manager and Senior Branch Business Banker at Citizens Bank, where he was responsible for leading business development in multiple branches and gained experience working closely with small businesses.
Rob graduated from Worcester State University with a BS in business administration and completed the program at the New England School for Financial Studies in 2014. He is currently working toward his MBA at Nichols College. Recently, Rob became Ambassador with the Worcester Regional Chamber of Commerce. His familiarity with the Worcester area and his overall dedication to the community make him a great fit for the business lending team and our local business customers.
Rob talks about his role in the bank and life outside the bank.
What are you passionate about in your role? I find it interesting to learn the story behind each business and business owner I work with. It allows me to understand how I can help them achieve their financial goals. I do everything I can to make working with Webster Five a positive, beneficial experience.
What are some of your hobbies and interests? I enjoy running, playing basketball, traveling and spending time with my family. I'm also an avid Patriots fan.
Can you tell us a fun fact about yourself? I played in a charity basketball game with players from the 2004 Super Bowl Champion New England Patriots. Upon realizing they had to finish the game at the end of the third quarter to attend their ring ceremony, they came out of a timeout and hit a half-court shot to win the game. It was humbling to be on the court with athletes of that caliber.