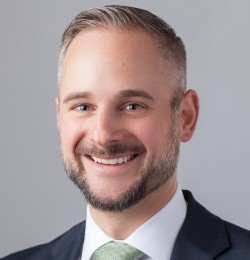 Patrick works closely with business owners to provide financing for a wide range of needs, including business acquisitions, commercial real estate, working capital, and equipment purchases. Throughout his 16 years working in community banking, Patrick has held a variety of positions, including management, business development, small business, and commercial and industrial lending. Patrick joined Webster Five in 2007 as our Shrewsbury Branch Manager and moved to the Business Banking Division in 2011, where he spent four years as a Small Business Lender. Most recently, Patrick was Vice President, Commercial Loan Officer at UniBank for Savings before rejoining the WebFive for Business team. Throughout his career, Patrick has developed an expansive network of contacts that add value to his customer relationships. His diverse experience gained from working with clients in various industries gives him unique insights into the day-to-day and long-term needs of his borrowers. Patrick holds a BS in business administration from Worcester State College and an MA in business administration from Framingham State College. He was also a Worcester Business Journal 40 Under Forty recipient in 2017.
Patrick talks about his role in the bank and life outside the bank.
What are you passionate about in your role? I enjoy being able to have a role in growing the economy by helping one company at a time. I make every effort to understand my borrowers' needs and provide valuable solutions, such as leveraging SBA financing and other programs that assist in getting the deal done for the customer.
What are some of your hobbies and interests? I'm always up for outdoor activities such as skiing, running/cycling, playing soccer, but I also enjoy vegging out and watching Netflix.
Are you involved with any community causes or organizations? I am a board member and treasurer for Abby Kelley Foster Charter School here in Worcester. Additionally, I chair the race committee for the Corridor Nine Chamber of Commerce annual Applefest 5K, and serve as a corporator with the YMCA of Central Mass.
Can you tell us a fun fact about yourself? I can't stay still. I've completed seven marathons, as well as six half-Ironman events and several triathlons of shorter distances. As of late, I've turned my attention to CrossFit and other high-intensity workouts.