Home


Log in
For personal banking on your mobile device, please download our app from the page below.
Personal Banking
For business banking on your mobile device, please download our app from the page below.
Business Banking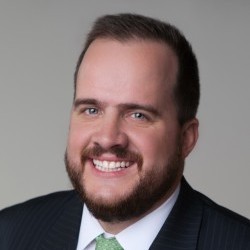 With 12 years of face-to-face customer experience, Nicholas knows how to make the process of financing a home as efficient and stress-free as possible. After receiving a Bachelor's of Science in Business Administration from Nichols College in 2005, he began working for Bank of America. He worked his way up the ladder to Assistant Vice President, Financial Center Manager II, before he left the company to join Webster Five in August 2015.
Nicholas oversees the mortgage loan origination team and works one-on-one with customers, assisting them with the purchase of their home. His breadth of knowledge in banking and strong customer relationships have allowed him to achieve sales goals and guide others in the same direction. A quick learner and strong communicator, he is dedicated to getting things done right the first time — whether on his own or working with a team.
Nicholas talks about his role in the bank and life outside the bank.
What are you passionate about in your role? I thoroughly enjoy working directly with customers and assisting them with some of the most important financial transactions of their lives. Whether it's refinancing an existing home or purchasing a new one, I want our customers to know they came to the right person to help them. The customer is truly the center of everything I've built my career on.
What are some of your hobbies and interests? I enjoy spending time laughing with my very large and growing family, especially my wife, Katelyn, and my children. I love watching all sports, but I've been cheering for the Dallas Cowboys since I was a kid.
Are you involved in any community causes or organizations? I am an elected Town of Auburn Town Meeting Member and sit on the Nichols College Alumni Board of Advisors.
Can you tell us a fun fact about yourself? I'm such a big sports fan that I wrote a weekly sports column on a blog that I owned and maintained from 2007-2013.