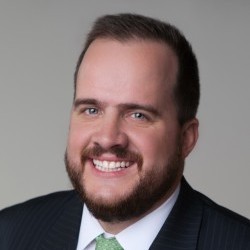 Financing your home can be daunting process; Nick knows how to eliminate that feeling and make your experience as efficient and stress free as possible.  After receiving a Bachelor's of Science in Business Administration from Nichols College in 2005, he began his career in retail banking that same year, working for Bank of America for around 10 years before joining our team at Webster Five in August 2015.
Currently, Nick oversees the mortgage loan origination team as a producing sales manager.  His breadth of knowledge in banking and strong customer relationships have allowed him to achieve sales goals and guide others in the same direction.  Having built a near 20-year career on strong communication skills, Nick is dedicated to delivering for every client he interacts with.
Nicholas talks about his role in the bank and life outside the bank.
What are you passionate about in your role? Most often, the purchasing or refinancing of your home is one of, if not the largest, most important, financial transactions of a client's life. My passion for my role comes from a client trusting me to navigate that process with them.  Earning that trust from a client is truly an honor when considering the importance of process.
What are some of your hobbies and interests? In the past couple of years, my family and I have begun traveling more. We spent some time in Charleston, South Carolina, visited the Texas State Fair in Dallas, visited the Bronx Zoo in New York for the first time last year for my older son's birthday, and most recently caught our first Cubs game at Wrigley Field in Chicago.  I also enjoy coaching my sons' sports teams and cheering on my Dallas Cowboys!
Are you involved in any community causes or organizations? I am an elected Town of Auburn Town Meeting Member and sit on the Nichols College Alumni Board of Advisors.
Can you tell us a fun fact about yourself? I attribute a good deal of my ability to communicate clearly and effectively to my clients from being surrounded by educators my whole life. My late grandmother, mother, brother, mother-in-law, father-in-law, sister-in-law, several aunts and uncles all spent significant time teaching throughout the Commonwealth of Massachusetts, it's left a big impact on what I do daily.