Home


Log in
For personal banking on your mobile device, please download our app from the page below.
Personal Banking
For business banking on your mobile device, please download our app from the page below.
Business Banking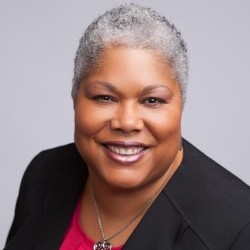 Monica brings over 20 years of experience in providing financing solutions to both for-profit and nonprofit businesses, including start-ups, women-owned businesses and franchises. With her extensive knowledge of commercial, industrial and SBA-enhanced loan products, she knows all the angles and looks for ways to add value when meeting her customers' objectives. In addition to her banking experience, Monica was a CFO of a nonprofit organization herself, as well as a Crain's New York "Business 40 under 40" honoree, so she understands both sides of the business banking relationship.
Prior to joining Webster Five, Monica was an Auto Group Credit Officer for Santander Bank in Texas, and an SBA credit approval officer for J.P. Morgan Chase. She held similar roles at Bank of America, Fleet Boston and BankBoston First Community Bank. Monica earned her BA in finance from the University of Oklahoma and her MBA from Simmons College Graduate School of Management. After spending 10 years in Texas, Monica is excited to be back in her native New England and involved in the community.
Monica talks about her role in the bank and life outside the bank.
What are you passionate about in your role? I really enjoy learning about every customer's business and becoming their trusted advisor. I try to earn their trust by providing excellent service and the right products to help them achieve growth, profitability and sustainability.
What are some of your hobbies and interests? I love traveling and spending time with family and friends. I also have a rather eclectic collection of Mickey Mouse memorabilia, timepieces and writing instruments.
Are you involved with any community causes or organizations? I currently serve on the Board of Edward Street Child Services.
Can you tell us a fun fact about yourself? I was accepted to the U.S. Naval Academy, and I was once a whitewater canoe instructor.