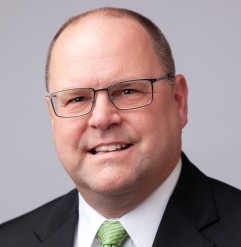 With a business banking career spanning nearly 30 years, John has extensive experience working with customers in the manufacturing and service sectors, with an expertise in tax-exempt financing to support healthcare, education, and non-profit sections. Whether you need a flexible financing solution or enhanced cash management, John takes the time to listen and turns firm understanding into swift action. Prior to joining Webster Five, John worked at other leading financial institutions, such as TD Bank, Sovereign Bank and Fleet Bank. With his depth of knowledge and experience, John is uniquely suited to be a Team Leader at Webster Five and takes great pride in mentoring, culture-building and making things happen for both our customers and our team.
John talks about his role in the bank and life outside the bank:
What are you passionate about in your role? There is a direct link between the success of our customers and the strength of our community. My passion is fueled by those two outcomes.
What are some of your hobbies and interests? I enjoy golf, watching sports and am always ready for a game of cornhole.
Are you involved in any community causes or organizations? I am a board member of the Notre Dame Health Care Center, Inc., and Center for Living & Working, Inc., in Worcester.
Can you tell us a fun fact about yourself? I have worked as a videographer, taping professional dance competitions.