Home


Log in
For personal banking on your mobile device, please download our app from the page below.
Personal Banking
For business banking on your mobile device, please download our app from the page below.
Business Banking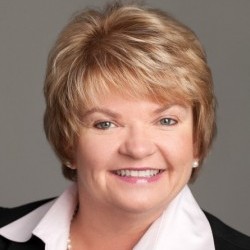 Jane focuses on developing and providing business banking solutions for our business customers. This includes designing cash management systems for our customers to help them expedite billing and receivables collections, improve security, and manage transactions more efficiently and cost-effectively. She also works closely with our commercial lenders to enhance their services and provide total solutions to our customers. With her keen interest in new technologies and applications, Jane is always on the lookout for new ways to enhance our offering. Prior to joining Webster Five Jane was senior vice president of business services and government banking at United Bank. Jane was responsible for the management and success of sales teams in Massachusetts and Connecticut. She also successfully led the bank and its customers through several key core system conversions including, online banking, ACH, wires and remote deposit capture. Jane's career in banking spans over 25 years, holding a business administration degree from St. Joseph's College.
Jane talks about her role in the bank and life outside the bank.
What are you passionate about in your role? Great service and honest communication between the bank and our customers. Selling a service that a customer will never use doesn't benefit either party. Designing services that deliver true value to my customers is my passion. Having spent many years in banking with a focus on cash management, I have developed a strong understanding of the needs of customers in different industries. I'm also passionate about product development and technology. Customer needs are ever-changing, so banks must stay on top of change and evolve their offering to remain relevant.
What are some of your hobbies and interests? Traveling, outdoor activities, cooking and spending time with my family.
Are you involved with any community causes or organizations? I serve on the Board of Directors for The CASA Project in Worcester and I'm a member of the Women's Circle of Giving in Gardner. I also participate in United Way activities and volunteer for the Women's Initiative Dollar Scholar Program.
Can you tell us a fun fact about yourself? I have a prized treasure: two one-of-a-kind macaroni necklaces that were made by my children 20 years ago.