Home


Log in
For personal banking on your mobile device, please download our app from the page below.
Personal Banking
For business banking on your mobile device, please download our app from the page below.
Business Banking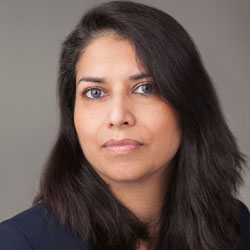 Since the start of her career in 1992, Anjena, also known as Jenna, has gained a great deal of experience in many areas of banking. She is dedicated to understanding customers' needs and how to find a financial solution that fits them best. Jenna focuses on finding solutions for our business customers in order to manage their accounts with ease and ultimately grow their business. Jenna grew up in London, England where she studied and earned a degree in accounting. Once she moved to the United States, Jenna joined Webster First Federal Credit Union, where she worked in loan and mortgage servicing for seven years. Starting with Webster Five in 2009 as a customer service representative, Jenna demonstrated knowledge in banking and such ease working with customers that she was led to become an assistant branch manager for the next four years. This experience has given her a broad understanding of how to help customers and has allowed her to bring tremendous insight and expertise to our Business Banking department by enhancing the customer experience.
Anjena talks about her role in the bank and life outside the bank.
What are you passionate about in your role? I enjoy the entire process working with customers and making sure we are meeting their needs. I like to learn as much as I can about their business and situation, in order to assist them in keeping their accounts safe and secure while efficiently managing their funds.
What are some of your hobbies and interests? Travel is the main one. I would travel in a heartbeat. I've been to Washington DC, Florida, all over England, France, Italy and recently China.
Are you involved in any community causes or organizations? I currently serve on several boards for Hubbard Health Systems Inc.  I am also a member of the Webster Dudley Oxford Chamber and specifically assisting the Golf Committee to raise funds for the scholarship program.
Can you tell us a fun fact about yourself? I grew up in England but with a traditional Indian upbringing. It was difficult juggling my family's traditional values in a nontraditional environment, such as English schools. And I still struggle to speak the Queen's English!