Webster Five hires Brian McEvoy as Senior Vice President, Senior Retail Banking Officer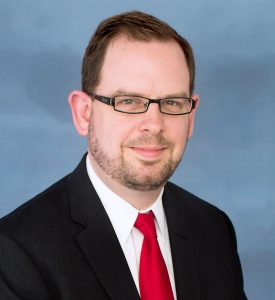 (June 25, 2020) Webster, MA – Webster Five Cents Savings Bank has hired Brian McEvoy, Senior Vice President, Senior Retail Banking Officer to lead the Retail Banking division. Brian will join the senior management team and design and execute the bank's retail growth strategy, with a focus on digital branch transformation, sales and service culture, and digital and Contact Center channel optimization.  In addition to overseeing the branch network, Brian will also manage Webster Five's Branch Administration, Marketing, Contact Center, and the Investment Center.
From 2003 to 2015, Brian worked in positions of increasing responsibility with TD Bank, including as Senior Vice President of Retail Transformation & Productivity Strategies. He most recently worked as the Director of Retail Distribution Strategy for Synovus Bank in Columbus, GA. At Synovus he was responsible for developing and executing market strategies for the $51 Billion regional bank covering a five state footprint in the Southeast. Brian also led the development of new branch archetypes, adapting to changing customer preferences; the guiding principle was the transformation of the physical space, technology, and staffing plan in harmony, to elevate the customer experience. This focus on digitization and automation of branch functions grew sales productivity while paring down operational costs across the branch network.
"We're very excited to have Brian join the Webster Five team," stated President and CEO, Don Doyle. "The combination of his extensive industry experience and unique skill set in expanding retail branch networks will strengthen our Retail Banking division and serve as a major benefit to our customers."
"I'm thrilled to be able to join the innovative and leadership driven team at Webster Five. I'm eager to build on the foundation that has already been laid and contribute to accomplishing many dynamic Webster Five goals within the Retail Banking division." stated Brian McEvoy.