Log in
For personal banking on your mobile device, please download our app from the page below.
Personal Banking
For business banking on your mobile device, please download our app from the page below.
Business Banking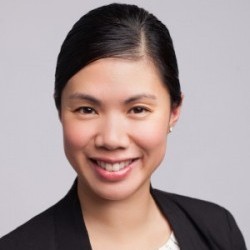 With experience in both the banking and real estate industries, Rosa advises our home-buying customers on the mortgage process. She also assesses the customers' needs to provide analysis, which ensures a swift, easy process from origination through closing.
Prior to joining Webster Five, Rosa served as a Mortgage Loan Officer for BayCoast Bank in Westford, Massachusetts, and was a Sales & Rental Agent for J&J Real Estate in Worcester, Massachusetts. Before pursuing her interest in real estate, she developed her strong customer service skills managing accounts for Unum and The Hartford.
As a Worcester resident, real estate agent, and investor for many years, Rosa knows the local housing market and applies this knowledge to guide her customers in finding their dream home. Rosa speaks fluent Vietnamese and received her BA in business administration and an MBA with a focus in business management from Anna Maria College.
Rosa talks about her role in the bank and life outside the bank.
What are you passionate about in your role? I really enjoy helping people achieve their dream of owning a home. It's totally natural to feel anxious about the process, so I try to make everything easier for my customers by being accessible, responsive, friendly, and professional.
What are some of your hobbies and interests? I love exploring nature and traveling with my 4 children, reading, and anything real estate related.
Are you involved in any community causes or organizations? I serve as a board member with CMHA, a non-profit organization that helps end homelessness. I also volunteer at local high schools, teaching financial literacy and helping seniors navigate the college application process.
Can you tell us a fun fact about yourself? I have driven across the United States twice, visiting many National Parks and historical sites along the way.