Home


Log in
For personal banking on your mobile device, please download our app from the page below.
Personal Banking
For business banking on your mobile device, please download our app from the page below.
Business Banking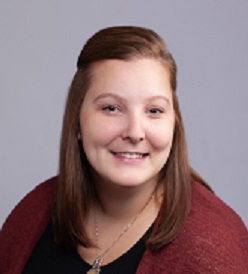 Lucy has been working in customer service for the last 9 years through multiple platforms before becoming part of the Webster Five team.  Originally from New Hampshire, she moved to northeast Connecticut in 2015 where she now lives with her husband. She graduated from Fitchburg State University with a degree in Communications Media Study and has utilized the knowledge she gained from the program to enable her to assist customers effectively.
Lucy is very comfortable handling high stress and critical situations in order to provide the best outcomes for those seeking information along the way from obtaining approval to the closing process.  With an ability to grasp concepts and delegated tasks, she works closely with the mortgage loan originators and processors to ensure everything is running smoothly.
Lucy  talks about her role in the bank and life outside of the bank. 
What are some of your hobbies and interests?  Spending time with my friends, family, and playing with our two dogs.  I love New England sports teams and being able to head into Boston to see a game a few times each year.
 Can you tell us a fun fact about yourself?  My dad's family rents a curling rink on Christmas Eve for us to celebrate the holidays and play a sport none of us regularly play for the night.
What are you passionate about in your role?  I enjoy making a personal connection with customers and watching the process unfold until the closing date.  Being able to see customers achieve their goals is always the best part of my day.
Are you involved with any community causes or organizations?  I take part in walks and fundraiser events to raise money for Huntington Disease every year.