Home


Log in
For personal banking on your mobile device, please download our app from the page below.
Personal Banking
For business banking on your mobile device, please download our app from the page below.
Business Banking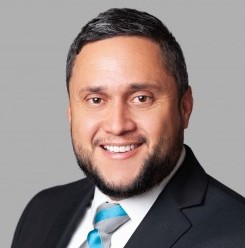 Francisco specializes in guiding customers through the exciting process of buying a new home, purchasing a second home, investing in a rental property or refinancing a current mortgage. Francisco's personable nature combined with over 15 years of experience in customer service, banking, and sales allows him to connect with his borrowers at a personal level, easing the stress and emotions often involved in purchasing a home.
Francisco is fluent in English, Spanish and Portuguese, enabling him to connect well with borrowers of diverse backgrounds and is involved with many local organizations and groups within the Greater Worcester community. He recently completed over 400 hours at Xinnix, The Mortgage Academy, propelling his working knowledge of the mortgage industry.
Francisco talks about his role in the bank and life outside the bank:
What are you passionate about in your role? I find the Mortgage Loan Originator role exciting because of the perfect combination of math and social skills. While I love the challenge of working with numbers to help a borrower qualify, I also enjoy making a personal connection with them.
What are some of your hobbies and interests? I play on the Central Mass Over-35 Soccer League. I play volleyball competitively and my wife, Margo, and I met playing volleyball in 2008. We have won several tournaments together. I also enjoy playing board games and making our two little ones laugh.
Are you involved with any community causes or organizations? I sit on the Board of Directors of Preservation Worcester. I am also a member of WalkBike Worcester, a non-profit organization that advocates for cyclists and pedestrians. I am a member of Adelante Worcester, another non-profit that helps promote and empower the Hispanic/Latino community of Greater Worcester.
Can you tell us a fun fact about yourself?  I went to medical school for three years until I realized it was not my passion. My family still thinks I know every trivia question related to medicine.