Home


Log in
For personal banking on your mobile device, please download our app from the page below.
Personal Banking
For business banking on your mobile device, please download our app from the page below.
Business Banking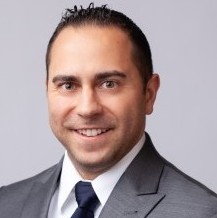 Born and raised in Central MA, Candido specializes in applying his lending expertise, market knowledge and passion for real estate to helping our customers secure the best mortgage or refinancing program for their needs. With 10+ years of experience in sales and customer service roles before joining Webster Five, Candido excels at understanding different customer situations and providing customized solutions for every client.
While the financial aspects of buying a home can be overwhelming, Candido's open communication, attention to detail and positive energy make complex transactions seem effortless. He makes himself available by phone or in person to discuss every step of the process, and dedicates his time to ensuring that each client is comfortable and successful with their investment decisions.
Candido talks about his role in the bank and life outside the bank:
What are you passionate about in your role? Buying a home is an exciting new chapter in someone's life, and I am able to be part of this special time. Helping my clients understand the mortgage process and exceed their investment goals brings me immense gratification.
What are some of your hobbies and interests? I cherish every moment with my wife, Hayley, and my daughter, Madison. Together as a family, we enjoy living a healthy lifestyle and spending quality time meal prepping, cooking and dining together. I also enjoy following Boston sports and the US Men's National Soccer team.
Are you involved in any community causes or organizations? I am a member of the Webster Dudley Oxford Chamber of Commerce and serve on their Golf Committee to help source funding for scholarships.
Can you tell us a fun fact about yourself? I played soccer at Springfield College and coached high school soccer for two years.