Log in
For personal banking on your mobile device, please download our app from the page below.
Personal Banking
For business banking on your mobile device, please download our app from the page below.
Business Banking
Education Planning
Financial aid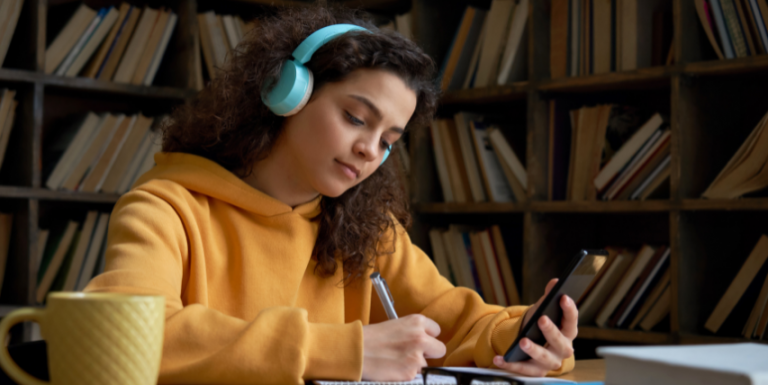 Most college students or their families borrow part of the cost of their education.

When your child is ready for college, will you be ready to pay for it? That's the question you're probably going to face, even if you've been actively investing in a college fund since your son or daughter was small. Financial aid, in the form of scholarships and loans, may provide the extra funding you need. The loans may come from the school your child attends, the federal government, state governments, and private lenders.
To apply for federal aid, including Stafford and Perkins loans to students and Parent Loans for Undergraduate Students (PLUS), you must supply detailed information about your family's finances using the Free Application for Federal Student Aid, or FAFSA (www.fafsa.ed.gov). You can complete it online or on paper. It can be submitted any time between October 1 of the academic year before the student plans to enroll and June 30 of that academic year.
An analysis of the information you provide determines whether your child will qualify for a subsidized federally funded loan and sets the amount you're expected to contribute to the annual cost of his or her education. You get a copy of the report, and so does each of the colleges to which your child applies.
You may have to file a separate application for state-sponsored aid, and some colleges require individual financial aid applications in addition to the FAFSA. Check with the individual institutions and the US Department of Education (www.ed.gov).
Factors that determine aid eligibility:
Family income

Family's savings and investments (but not retirement accounts)

Student's savings and investments

Number of other students in the family also paying tuition

Family expenses, both ordinary and unusual
Factors that influence how much is awarded:
Financial resources of the college or university

Needs of other students

Special interest in your child
Stafford loans
Stafford loans, which are an important component of many students' financial aid package, are direct loans granted by the federal government.
Stafford loans may be either subsidized or unsubsidized. Students who qualify for a subsidized loan, based on family income, do not owe interest on their loans during the period they're enrolled at least half-time in course work. This reduces the long-term cost of borrowing. Students who don't qualify for a subsidized loan may be awarded an unsubsidized one. The difference is that interest on these loans begins to be charged as soon as the money is paid out. There's a choice between making interest-only payments or deferring those amounts. When it's deferred, the accrued interest is capitalized, or added to the principal before repayment begins. It may be tax deductible for the year it's paid, depending on the student's adjusted gross income.
With both subsidized and unsubsidized Stafford loans, repayment must begin six months after the borrower graduates or is no longer enrolled at least half-time. A number of repayment plans are available and multiple loans can be consolidated into a single loan for easier repayment.
Loan sources
Stafford Loans (Undergraduate)
US government provides money for direct loans
Interest rates for loans granted for an academic year are set on July 1 and may vary from year to year, up to a cap of 8.25%
Total amount a student receives varies based on a number of factors, and there's an annual and a lifetime cap on this borrowing
There is a six-month grace period for beginning repayment from the date of graduation or leaving school
Available for both undergraduate and graduate students enrolled at least half-time
Parent Loan for Undergraduate Students (PLUS)
US government provides money for direct loans
Interest rates are variable, with a cap, and loan insurance is required
Repayment begins immediately after money is disbursed
Total loan amount is equal to cost of college minus financial aid
Graduate students and independent undergraduates may be eligible for PLUS loans
Where to go for more information

Information about college costs and financial aid is available in libraries, high school guidance offices, and online
Financial aid offices publicize their own programs as well as government loans and work/study programs
The US Department of Education has regional offices — listed in the phone book — and a website (www.ed.gov) for information on scholarships, grants, and work programs
High school guidance offices should know about local scholarships, and your employer, service club, or religious organization will know about the ones they sponsor
Plus loans
Parents can borrow under the federal government's Direct Loan program to cover the full cost of their child's higher education regardless of your financial need — as long as those costs have not been covered by other loans, grants, and scholarships. Applicants must have a good credit history to qualify for a loan or arrange for a cosigner, or endorser.
Graduate students and independent undergraduate students may also be eligible for PLUS Loans.
If you take a PLUS Loan, you must begin to repay the principal and interest within 90 days after you receive the money. The interest may be deductible when you file your federal income tax return, based on your adjusted gross income. This isn't true of other personal loans.
Other ways for parents to borrow
If you need to borrow more than is available through the government or your child's college, you do have alternatives. You might consider a home equity loan if you own your home. The rates may be lower than on a PLUS. However, you put your home at risk if for any reason you are unable to make the payments that are due.
You might also consider borrowing against your employer-sponsored retirement plan or taking money out of your individual retirement account (IRA), though both have serious drawbacks. A better alternative may be for you and your child to share the responsibility for borrowing what's needed. If you're able, you can help repay your child's loans without any tax consequences by making annual gifts of up to the tax-free gift amount, currently $16,000 per person in 2022.
This information is provided with the understanding that the authors and publishers are not engaged in rendering financial, accounting or legal advice, and they assume no legal responsibility for the completeness or accuracy of the contents. Some charts and graphs have been edited for illustrative purposes. The text is based on information available at time of publication. Readers should consult a financial professional about their own situation before acting on any information.
See Related Posts
popular articles
Categories
Search With Tags