Webster Five Celebrates Women's History Month
March is Women's History Month and Webster Five is celebrating inspiring women in our business and non-profit communities! This month is an opportunity to reflect on trailblazing women who continue to lead the way for change.
We sat down with some fearless women in the community to shine a light on their work and leadership. The accomplishments of these women serve as an inspiration for us all!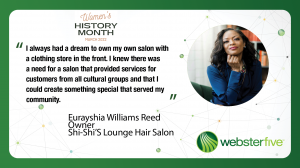 The growth of women-owned businesses has been significant over the past decade, as has their positive impact on local communities. Eurayshia Williams Reed is a prime example, click here to read more about her journey.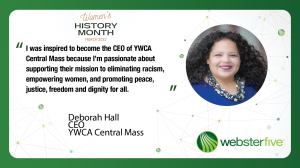 Debbie Hall has dedicated her entire career to helping families and addressing pervasive issues surrounding racism, inequality, homelessness and substance abuse. Click here to learn more about how she is continuing this mission in our community.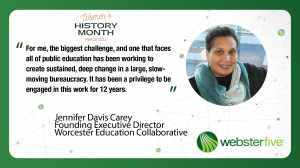 Click here to learn more about how Dr. Carey is fulfilling her mission to engage the community in fulfilling its responsibility to provide all public-school students with an excellent education.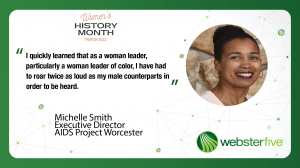 Michelle Smith is an advocate and is using her strong voice on behalf of those who are ill. Click here to learn more about Michelle's impact on our community.